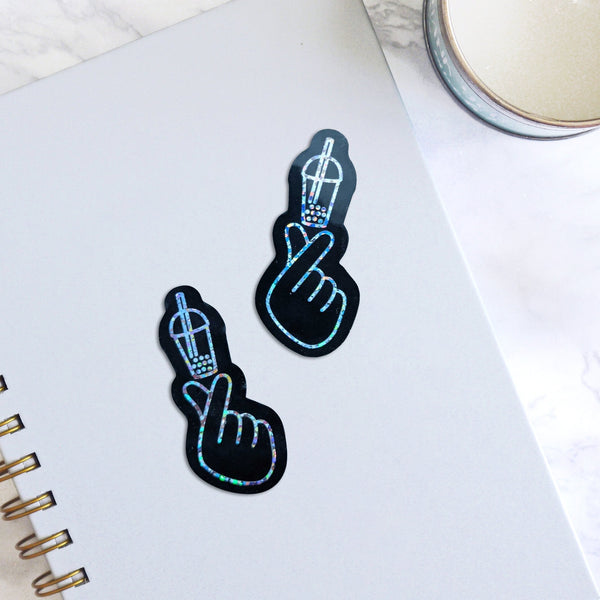 FREE SHIPPING ON ALL STICKER ORDERS WORLDWIDE.
I love you, boba.
Koreans invented the cutest gesture to express love - the finger heart! Stick these boba choa finger heart stickers everywhere and show people how much you love your bubble tea. 
Order Info:
Please see our FAQ for information on orders, shipping, cancellations and refunds. 


Product Details: 
• Pack of 4 stickers
• Approximately 1" x 2.5" in size
• Custom die-cut
• Made of thick, durable vinyl 
Colors shown may not be 100% accurate
Bubble tea is life