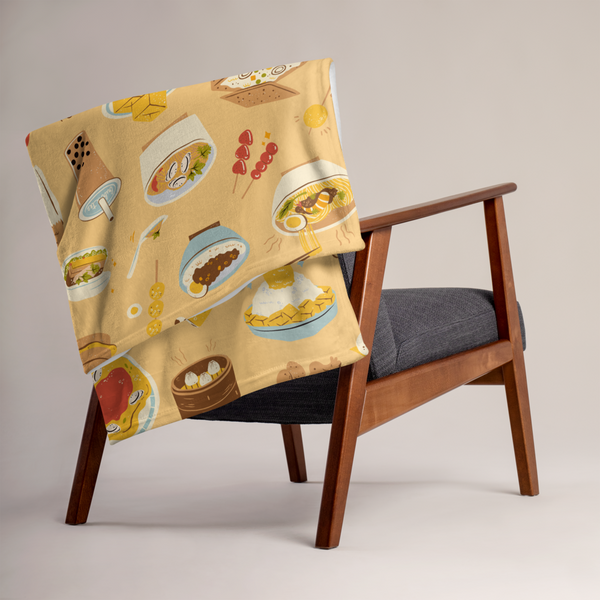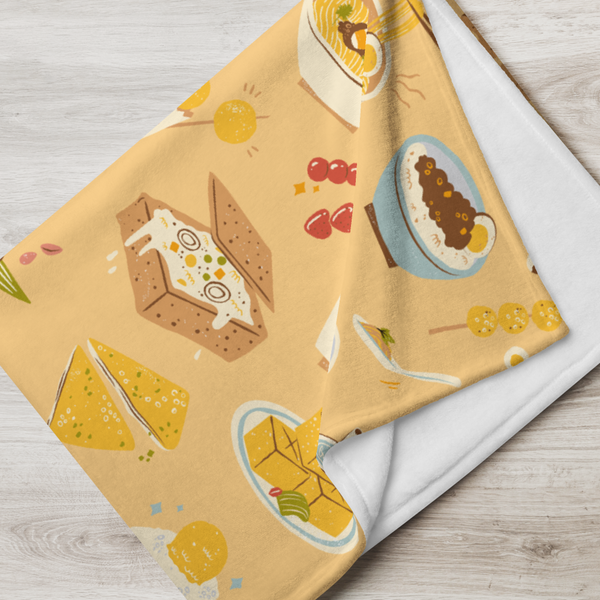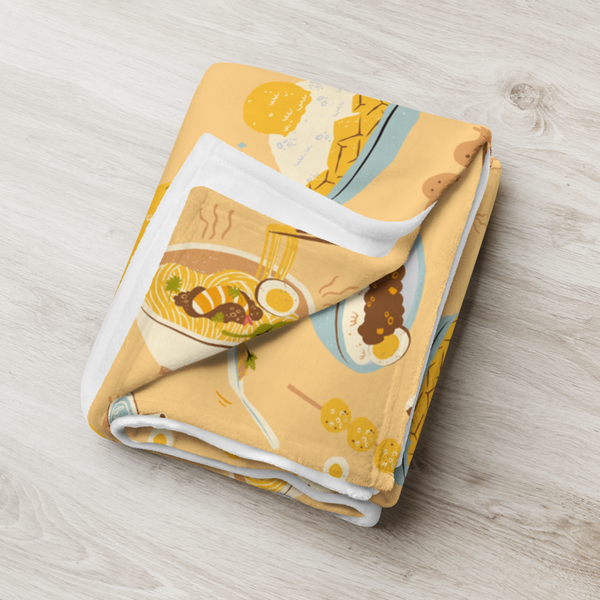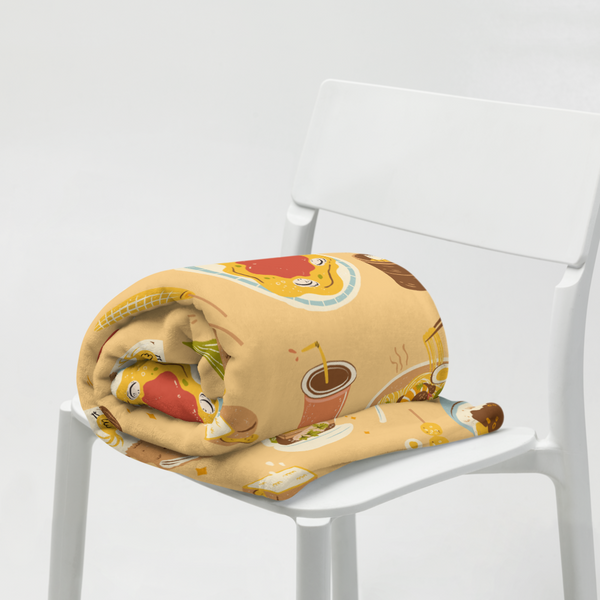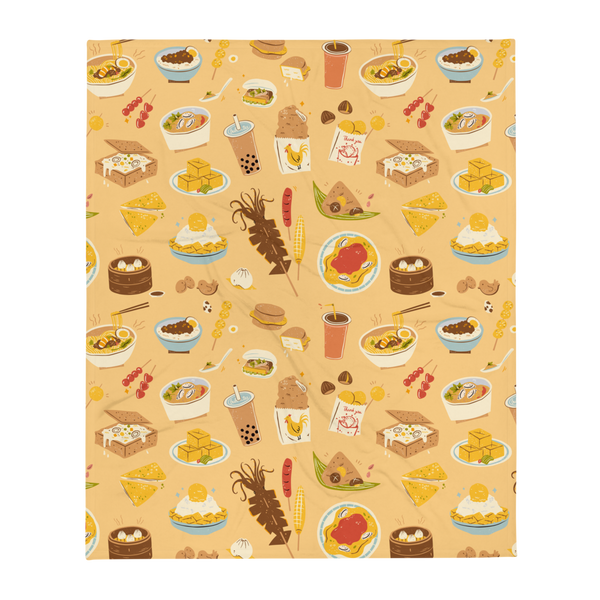 To celebrate National Boba Day 2021, we wanted to pay homage to the birth place of bubble tea — Taiwan! Of course one of the most memorable parts of Taiwan is the NOMS. Bubble tea, jian bing, xiao long bao oh my! Fried chicken, scallion pancakes, soy milk,  beef noodle soup, fried taro balls, sticky rice, and more! 
Order Info:
All blanket orders take approximately 2—7 business days to print and fulfill. Please see our FAQ for information on orders, shipping, cancellations and refunds. 
Product Details: 
• 100% polyester
• Blanket size: 50″ × 60″ (127 × 153 cm)
• Soft silk touch fabric
• Printing on one side, white on reverse site
• Machine-washable
• Hypoallergenic and flame retardant

Colors shown may not be 100% accurate

Bubble tea is life.